Senior Consultant in HR and Change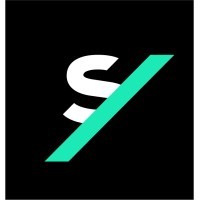 Sia Partners
People & HR
Brussels, Belgium
Posted on Wednesday, January 26, 2022
Job description
Sia Partners is looking for bright and dynamic senior consultants committed to building relationships and delivering results. We are interested in people with good track records during their education and, preferably, with a first successful and relevant job experience. We believe in people we hire, so we encourage you to take up responsibility as fast as possible. Your personal growth is our goal.
You will be involved in projects across different sectors: Financial Services, Energy & Utilities, Industry, Transport and Logistics.
You will mainly work on the following topics:
Change management in customer programs and projects: communication, training and support plan, digital or collaborative strategy definition.
HR management and HR performance management: HR function organization, CSR, HR KPIs,…
HR development: recruitment, career, training, …
HR tools and Information systems: project management and implementation
Social management: studies, HR document drafting, negotiation preparation
You will get the opportunity to actively contribute to Sia Partners' internal activities:
Development and reinforcement of our offer, by understanding and interpreting Change management innovation and challenges
Business development, by contributing to need definition and participating to our commercial initiatives
In return, you can expect:
An international company that gives importance to diversity, inclusion, employee well-being and corporate social responsibilities actions.
A great working atmosphere with friendly and professional colleagues where innovation and entrepreneurship are encouraged
A personal development plan with a regular follow-up as well training opportunities to develop yourself
A competitive salary with great advantages, like mobility budget, hospital insurance, performance -related bonus,...