(Senior) Consultant Energy - Pricing & Sourcing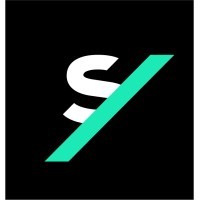 Sia Partners
Amsterdam, Netherlands
Posted on Wednesday, January 26, 2022
Job description
We are looking for a new colleague with experience in the commercial domain of the energy sector, i.e. at energy suppliers and/or trading organizations. As a consultant, you'll directly start at one of our clients and play a role in the transition of the Energy sector towards the "New Energy Reality". This new reality is characterised by new ways of energy generation, transportation, distribution, and changing customer behaviour. Energy suppliers and traders have to anticipate and tackle the challenges that this transition brings.
As a consultant you are ready for the next step in your career in the area of energy sourcing, pricing and portfoliomanagement, while using your business analysis and project management skills. You want to contribute to the commercial challenges that our clients face in this highly competitive market, and you are familiar with the activities that suppliers and traders undertake to anticipate the energy transition challenges. Being an expert on trading and portfoliomanagement, you are able to discuss these challenges with both business and IT.
At the client, you'll work on projects related to (for example) improvement of the financial results of sales and sourcing departments, defining reorganisational improvements and vendor selection of relevant IT systems. You are contributing to the investment decisions that allow the business to deploy new activities or improve the efficiency of their business processes. The provided solution often requires a combination of business analysis, project management and stakeholder management. Preferably, you have already worked as a consultant (for an energy supplier/trading organisation) and are familiar with the challenges in this area.
You will work together with colleagues of the Energy team and (if applicable) the Data Science team, and leverage on your knowledge of the commercial Energy domain. You will have the opportunity to broaden your knowledge on other domains within the energy sector, like grid owners and regulators. Aside from your client mission, you will help to develop our team, by contributing to our strategy, business development, recruitment, knowledge sharing and training. This ensures a highly dynamic job with plenty of opportunities to learn and develop personally.