Senior Data Science Consultant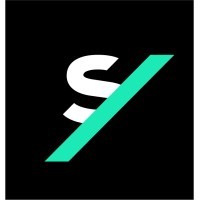 Sia Partners
Data Science
Amsterdam, Netherlands
Posted on Wednesday, January 26, 2022
Job description
To support its development, Sia Partners is recruiting senior consultants within its data science team whose vocation will be to take charge, in synergy with our different practices, of the work and missions requiring the implementation of complex models. to support our clients in their issues related to:
Machine learning and statistics : development of explanatory and predictive decision support models (supervised and unsupervised learning algorithms, econometrics, forecasting, quantitative diagnosis, etc.)
Operational research : design and implementation of optimization solutions under constraints and simulation models
Big Data : algorithmic knowledge for processing large volumes of unstructured data
As part of your operational interventions, and your contributions to the internal development of the firm, you:
Develop and strengthen our offers through training, working groups, dissemination of internal and external media
Participate in the firm's influence by actively contributing to the publication plan (articles, studies, etc.), and represent the firm at various professional clubs, exhibitions and events.
Take part in the development of the activity through the design and development of commercial proposals, as well as by identifying new opportunities for collaboration with our clients.
Manage end-to-end projects , on which you ensure regular reporting to the attention of the manager and the client in order to guarantee the good respect of our commitments.
Manage the customer relationship on your assignments and build a solid relationship with your client side contacts, at middle management level, who recognize you as an expert on the subjects dealt with.
Supervise consultants , juniors to confirmed and fulfill the role of referent and relay of the manager for the follow-up of the sites, the validation of the deliverables, the evaluation of the achievements, and above all you ensure the development of their soft and hard skills.