Senior Manager- Risk & Regulatory Compliance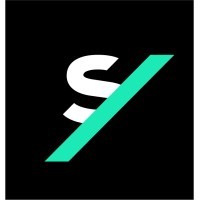 Sia Partners
Legal
Singapore
Posted on Wednesday, January 26, 2022
Job description
Senior Manager - Compliance & Regulations, Singapore
As a Senior Manager, you will assume responsibility for, although not limited to, the following activities:
Project responsibilities:
Lead a Regulatory & Compliance team and deliver project work across a range of clients based either from our office in Singapore or at client site
The candidate will personally perform and lead consulting missions or projects at our customers, thereby using his/her personal expertise to guarantee the service and quality level that Sia Partners stands for
The candidate will be following-up and steering the consulting work of other consultants
As part of a diverse and motivated team, you will be involved in a wide spectrum of projects with our clients, covering topics such as:
Operational risk, technology risk, compliance risk, regulatory licensing (i.e. HKMA, MAS, VB, SVF, SFC), financial crime compliance, data privacy, regulatory reporting and independent assessment etc. Ideally, with a deep expertise in at least one those areas.
Experience in delivering MAS related assignments. You would need to be familiar with both the global and local regulatory landscape.
Regulatory/Operational risk transformation: analysis of the impacts of regulation, organization & processes compliance.
Innovation: discovery and validation of emerging business opportunities.
Project management: management of business projects with both internal stakeholders and third parties, able to manage complex client projects.
Commercial development
The candidate will participate in developing our market share in the Risk and Regulatory space in Singapore, and assure that our offers fit the market needs. Therefore, the candidate can count on the existing consulting team and the expertise available in the Sia Partners group.
From the Sia Partners office in Singapore, the candidate will play a proactive role in the business development process. This involves prospection, writing and defending proposals and relationship management with customers
Working closely with other Sia Partners' offices and leverage our global network to take part in cross-selling initiatives and widely share our knowledge
Thought leadership
The candidate will develop in depth knowledge of the Asian and general banking market.
The candidate will analyse evolutions in business models and sector trends, regulations, policies etc… to assure good comprehension of the upcoming challenges and opportunities of our customers
The candidate will develop materials expressing this thought leadership and opinion leadership, such as case studies, expertise letters, press articles, etc…thereby feeding our marketing channels and prospection process
Team Guidance
The candidate will be responsible for coaching consultants and steer consulting teams on mission in the Banking & Insurance business line in Singapore
Mentor and contribute to the career development of team members