Senior Consultant - Digital Transformation & Innovation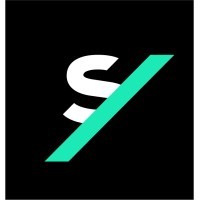 Sia Partners
Singapore
Posted on Wednesday, January 26, 2022
Job description
We are currently looking for an experienced Senior Consultant, with experience working in Digital Transformation & Innovation consulting assignments.
Position Overview:
Participating in projects with leading financial institutions, banks, insurance firms and other Fortune 500 companies
Supporting projects in operational strategy management, regulatory & compliance advisory, change and transformation projects.
Be an active team member by supporting and leading the successful execution of client projects.
Working closely with our other offices and leverage our global network to take part in cross-selling initiatives and widely share our knowledge
Sharing consulting best practices with the team.
Prepare material to support business development initiatives
Specific areas of expertise:
Ideally, you would have experience in projects in one or more of these areas:
Ability to drive AGILE testing and support the delivery of Digital and transformation projects
Experience in leading and working with a digital project team through an entire project life cycle.
Ideally worked for clients either in Financial Services, Insurance, Pharma & Healthcare.
Managed the end to end experience for a major digital transformation projects including, governance, the successful launch of ongoing digital project roll out and ensure that any new/enhanced technology capability /product features are embedded in business processes to deliver benefits.
Participated in the steering committee for EXCO members, and various meeting, workshop to drive the implementation including control quality of projects to meet budget and content
Experienced in working with IT Vendors and understand the digital developer language and formulating the IT roadmap
Familiarity with key regulatory requirements with regards to e-and online/mobile banking
Soft Skills:
Ideally, the ability to think technically and collaborate with developers and technologies to determine the benefits, possibilities, and constraints of common coding language, network resources and user interface.
Excellent communication skills and experience as the main point of contact for vendors, project teams, IT, and each workstream.
Strong presentation, communication and relationship management skills.
Possess an entrepreneurial spirit and team leadership skills
Demonstrate leadership experience on projects that have successfully merged design and technology to create impress interactive, user-centered solutions.
Ability to work in an entrepreneurial environment.