Senior Consultant in Financial Services (Capital Markets/CIB)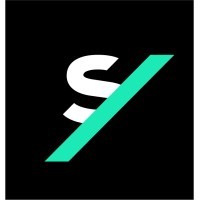 Sia Partners
Accounting & Finance
Singapore
Posted on Wednesday, January 26, 2022
Job description
Our team in Asia is facing an exciting growth, and we are looking for passionate consultants to join our team in Singapore. We are currently looking for a Senior Consultant to join our CIB department, and provide strategic and operational regulatory advisory for our clients.
Senior Consultant in Financial Services - Capital Markets/CIB
Position overview:
As a Senior Consultant, you will help to build our expertise and guarantee the quality of delivery to ensure market-leading practices for our Singapore office, taking into account the global nature of our organisation and our clients.
This will involve:
Participation in projects with leading banks and Financial Institutions.
Being hands on and contributing to the successful execution of clients projects.
Ensuring hands on approach to growing the office with emphasis on high standard client delivery, content development and business development
Working closely with our other offices and leverage our global network to take part to cross-selling initiatives and widely share our knowledge
Sharing consulting best practices with the team.
Taking part to the recruitment process of future Consultants
This will be the right role for you if;
You would like to be involved in more challenging projects with leading banks and financial institutions.
You would like to be more client-facing and have autonomy in your role.
You would like to be part of a dynamic, multi-cultural and fast growing team.
You would like to grow your career with a company that is performance driven.
Ideal Background:
The ideal candidate would have worked as a management consultant for banks, or have provided change management or regulatory advisory for banking and finance clients.
Proven experience on risk management or regulations in capital markets & investment banking (Mifid 2, MAD/MAR, EMIR, BCBS 239, etc.)
Project Management
Ideally, someone who is able to lead and manage multiple projects in scope.
Very strong Project Management experience and ability to manage complex projects.
Ability to manage and convince Senior Business Stakeholders
Possess the ability to drive relevant business decisions, accelerate projects delivery and mitigate, deter and escalate risks and issues efficiently.
Types of engagements that you will be involved in:
As part of a diverse and motivated team, you will be involved in a range of projects with our clients, covering topics such as:
· Regulatory transformation: analysis of the impacts of regulation, organisation & processes compliance on Investment banks and capital markets
· Business improvement: business processes study, mapping & reengineering, performance management design & implementation, benchmarks & analysis