Consultant in Data Science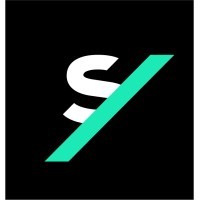 Sia Partners
Data Science
Antwerp, Belgium
Posted on Friday, April 29, 2022
Job description
As a consultant in Data Science, you will be involved in transformation projects at our clients. You will execute project assignments in modelling and digital transformation (business/IT analysis and partial coding) environments with a good deal of business perspectives:
Machine learning, AI and statistics: developing predictive models of decision making (supervised and unsupervised learning algorithms, econometrics, forecasting, quantitative diagnosis,...)
Operational research : assistance in the design and implementation of constraint optimization solutions and simulation models
Big Data : Algorithmic knowledge for large and unstructured data processing
You will get the opportunity to actively contribute to Sia Partners' internal activities:
Development and reinforcement of our offer, by understanding and interpreting data science innovation and challenges
Business development, by contributing to need definition and participating in our commercial initiatives
Equipped with the entrepreneurial fibre, you are ready to cooperate in a fast growing company.
In return, you can expect:
An international company that gives importance to diversity, inclusion, employee well-being and corporate social responsibilities actions.
A great working atmosphere with friendly and professional colleagues where innovation and entrepreneurship are encouraged
A personal development plan with a regular follow-up as well training opportunities to develop yourself
A competitive salary with great advantages, like mobility budget, hospital insurance, performance -related bonus,...