Manager - Financial Crimes & Compliance - Tech Sector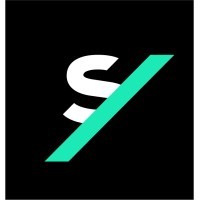 Sia Partners
Accounting & Finance, Legal
Dublin, Ireland
Posted on Wednesday, June 29, 2022
Job description
Sia Partners is looking for talented management consultants with a passion for project managementwithin the financial crimes and compliance space to support our newly formed and rapidly growingtechnology practice, in Ireland.Our consultants work closely with our blue-chip technology clients' teams to manage their businessneeds in an ever-changing regulatory landscape:
To lead cross-functional initiatives and solve complex, high-stakes problems.
To drive operational excellence and continuous improvement within their organisations.
Strong project management skills and experience delivering projects within the financial crimes & compliance space are a must.
Opportunities to develop experience with market leading tech clients on high visibility and high priority projects.
Opportunities to develop experience across Sia's wider group of clients supporting a range of other projects.
Opportunity to develop skills and capabilities with a next gen consulting firm, pushing the boundaries on what consulting is.
Ideally, candidates will have a flexible mindset and be open to learning and continuing to develop their skills across a variety of clients and projects.
Roles will have a full support network within the Irish and Global technology practice.
Roles will be 3-18 months max rotation.
As a Manager, you will be responsible for…
Working directly with the client to deliver high quality work with limited oversight.
Leading the delivery of cross-functional work-streams or projects, potentially working across several clients in Ireland and, if required, supporting Global engagements.
Integrate and synthesize information from multiple teams, including product, legal and policy domain knowledge, in order to analyse complex issues, mitigate risks, and to creatively solve business critical problems.
Contributing to building out our rapidly growing tech sector practice across Ireland & the UK.
Supporting the development of content and pitches for practice-related opportunities and proposals.
Actively contributing to the development of Sia Partners 'assets' and IP including methodology, tools, templates, guidelines, and lead initiatives to continuously improve and integrate them with other Sia Partners assets across the Practice.
Assisting in marketing campaigns and overall external positioning of Sia Partners & your practice across social networks.
Facilitating own learning by self-study and receive training from more senior members of the organisation.
Interacting with other industry teams within Sia Partners to share information.
Building and maintaining your own external professional peer networks.
Contributing to thought leadership, working on blogs and the development of Sia Partners 'assets' including methodology and tools.