Senior Consultant - Risk & Regulatory Compliance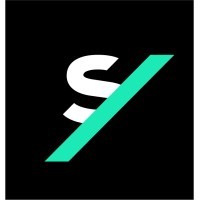 Sia Partners
Legal
Hong Kong
Posted on Tuesday, July 12, 2022
Job description
We are currently looking for a Senior Consultant with Financial Services background, having worked preferably within banking & financial services sectors. Our projects are geared around delivering Operational Strategy across domains.
Senior Consultant, Hong Kong (Regulatory & Compliance )
Due to our growth in Asia, we are looking for a Senior Consultant to join our team in Hong Kong. As a Senior Consultant, you will help to build our expertise and guarantee the quality of delivery to ensure market-leading practices for our Hong Kong office, taking into account the global nature of our organisation and our clients.
This will involve:
Participation in projects with leading banks and Financial Institutions.
Conduct regulatory compliance review, internal control review, compliance advisory and other independent assessments as per the regulatory requirements.
Being hands on and contributing to the successful execution of clients projects.
Ensuring hands on approach to growing the office with emphasis on high standard client delivery, content development and business development.
Working closely with our other offices and leverage our global network to take part to cross-selling initiatives and widely share our knowledge.
Sharing consulting best practices with the team.
Specific areas of expertise:
Ideally, you would have experience in projects in one or more of these areas:
Regulatory compliance review
Internal / compliance control review
Independent assessment
Compliance advisory
Operational risk management
Third Party Risk Management