Digital Marketing Consultant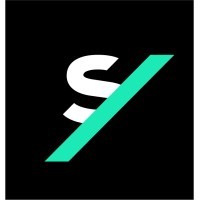 Sia Partners
Marketing & Communications
Rotterdam, Netherlands
Posted on Wednesday, August 24, 2022
Job description
You will help clients to define and execute digital omnichannel marketing strategies improving their commercial footprint.
You will be working on:
Defining and executing all web, SEO/SEM, database marketing, email, social media and display advertising campaigns
Designing, building and maintaining social media presence
Measuring and reporting performance of all digital marketing campaigns and assessing against goals (ROI, KPIs)
Identifying trends and insights and optimizing spend and performance based on insights
Brainstorming on new and creative growth strategies through digital marketing
Planning, executing, measuring experiments and conversion test
Collaborating with teams to create landing pages and optimize user experience
Utilizing strong analytical ability to evaluate end-to-end customer experience across multiple channels and customer touch points
Identifying critical conversion points and drop off points and optimizes user funnels
Customer profiling and segmentation
Customer acquisition and retention
You'll be a full contributor to the team, generate two-way traffic when it comes to knowledge sharing and provide creative intelligence to complex issues. You will get the opportunity to contribute actively to our knowledge creation and exchange (workshops, publications, seminars, etc.) within the business units of the different industries we serve.
Equipped with the entrepreneurial fibre, you are ready to collaborate with us in a fast growing company.