Senior Business Transformation Consultant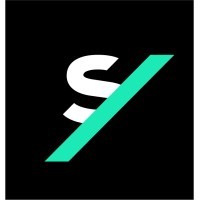 Sia Partners
New York, NY, USA
Posted on Thursday, October 27, 2022
Job description
Our values have led us to two decades of global expansion. Our New York team is a key part of that story, supporting many of the biggest names in tech with expertise in transformation, strategy, and implementation. We are looking to meet talented candidates with at least two years of client-facing consulting experience in program/project management, change management, communications, and business analysis.
We are especially interested in meeting consultants with a background in high tech, energy/utilities, retail, and non-profit. If this sounds like you, we would love to hear from you.
Responsibilities
Assess the current business process and supporting systems in an effort to identify process gaps and/or deficiencies.
Develop and document processes, use cases, etc. to demonstrate business requirements.
Analyze "as is" state and document future needs; make recommendations about potential opportunities to streamline business processes.
Influence a broad spectrum of stakeholders toward achieving business goals, understanding how potential process and system changes might impact upstream and downstream processes and/or systems.
Work and/or collaborate with key business stakeholders to develop business cases as well as define a roadmap to implement the remediation.
Advise key stakeholders on the latest principles, best practices, and/or technologies and their practical application.
Work with key stakeholders to improve existing or developing new operational processes and procedures, on a regional/global basis as needed.
Assist with the organization transformation including building internal process expertise and capabilities.
Implement recommended solutions and support business transformation
Conduct effective meetings
Contribute to the development of high-quality and timely deliverables.
Perform subject matter research and business analysis.
Assist in the coordination and development of client proposals.
Support practice, thought leadership, and people development.