Senior Cloud Security Consultant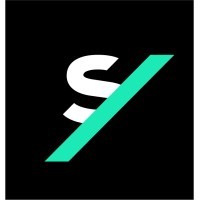 Sia Partners
IT
Amsterdam, Netherlands
Posted on Tuesday, November 29, 2022
Job description
Within Sia Partners, you will join our Cybersecurity Business Unit. Thus, as a Senior Consultant in Cloud Security, you will be required to design, implement and control solutions ensuring the security of applications and data hosted in public, private and hybrid clouds (IaaS, PaaS or SaaS) of our key account customers, in particular on the following issues:
Benchmark and decision support for technical choices around Cloud solutions and offers;
Design of Cloud solutions both technically and functionally;
Realization of PoC/PoV and automation of the installation of technical bases;
New architectural principles (micro services, containers, etc.) and new deployment methods induced by Cloud infrastructures (continuous integration and delivery in particular);
Training of users and administrators in the deployed solutions.
As part of your operational interventions, and your contributions to the internal development of the firm, you will be able to:
Innovate within our Sia CyberLab, where you work on the development of new SaaS offers and solutions around advanced technologies and capitalizing on our unique know-how in AI. You will also carry out benchmarks and PoCs of Cyber ​​solutions on the market, while participating in active monitoring of Cyber ​​news.
Become a trainer in Cybersecurity within the Sia Cyber ​​Institute, where you will intervene in the preparation and animation of certifying training sessions as an approved trainer, as well as in the animation of personalized awareness and coaching sessions.
Participate in the influence of the firm, around our Cybersecurity expertise, by actively contributing to the publication plan (articles, insights, white papers, studies, webinar, etc.), and represent the firm at various professional clubs, fairs and events.
Take part in the development of the activity by designing and developing commercial proposals, as well as by identifying new opportunities for collaboration with our customers.
Manage end-to-end projects, or will be responsible for sub-projects of a complex and/or international project, on which you provide relevant, proactive and regular reporting to the attention of the Manager and the Client in order to guarantee the respect of our commitments.
Manage the customer relationship on your missions and build a solid relationship with your contacts on the customer side, at middle management level, who recognize you as an expert on the subjects dealt with.
Supervise consultants, Juniors to Confirmed, within the framework of missions, or internal projects, where you will have the role of referent and relay of the Manager / Senior Manager for the follow-up of the sites, the validation of the deliverables, the evaluation of the achievements, and above all you will ensure the development of their soft skills and hard skills.