Sustainability and Decarbonisation Lead / Manager Sustainability and Decarbonisation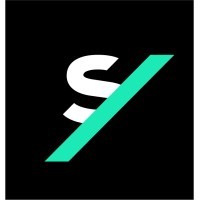 Sia Partners
Australia
Posted on Thursday, March 16, 2023
Job description
We are currently recruiting for a Sustainability and Decarbonisation Lead / Manager of Sustainability and Decarbonisation professional to lead our sustainability and decarbonisation advisory service area.
This is a newly created role and will suit someone who is ready to grow the sustainability and decarbonisation specialisation for Sia Partners in Perth. This will build on the global capabilities of Sia Partners across energy, utilities, decarbonisation and technology.
You and your team will provide advice and guide clients on implications of the energy transition to their business, encompassing everything from development of strategies through to advice on specific projects. You will develop solutions based on industry, expertise and market knowledge.
You will support organisations across multiple industries in their development of strategy, new models of operating, selecting and maximising value in sustainability and decarbonisation. We are particularly focusing on assisting clients in developing decarbonisation road maps across various industries including mining, energy and utilities.
The fresh perspectives you create will help challenge the status quo and introduce new ways of thinking. You will work with others to develop workable, pragmatic solutions and provide a lasting impact by transferring knowledge and building long-term capability for clients.
Bring your ambition and expertise to work with iconic organisations in the resources, transport and logistics, health and aged care, tourism, financial services, government, utilities and not-for-profit sectors.