Associate Partner, Technology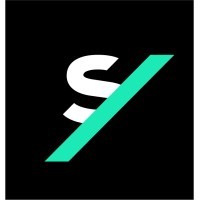 Sia Partners
IT
Seattle, WA, USA
Posted on Wednesday, March 22, 2023
Job description
Our Associate Partners (AP) are key leaders that drive the success and help shape the firm. The AP plays an integral role in our Go-to-Market plan to help find, open, and establish new local and national clients and accounts. Responsibilities include Business Development, Business Expertise, Leadership, People Management, and Consulting.
As a key driver in the sales of new business and origination of new revenue, AP will join our firm with an ability to leverage their rich network of connections that translate into new business for our firm. The ability to further that personal network to deepen existing relationships while cultivating new ones, and having a passion for growth, will be instrumental to this position's success.
The AP should have expertise in the technology sector with an emphasis on tech, media, and telecommunications. They will have a refined knowledge of the underlying technology and software engineering requisite to the sector and be capable of leading teams of all levels and understanding. Those with a deep understanding of ecosystem architecture, integration and innovation, cloud platforms (I.e., Microsoft Azure), AI, and automation will be able to lead this team well. This person will leverage their experience with technologies such as gaming, mixed reality, and/or Cloud to build out the firm's business in this area.
Responsibilities
Our Associate Partners take pride in the success of their Business Unit/Line and the firm
Ownership of at least one (1) Key Account >1M
Maintain Team chargeability >75%
Minimum originated revenue of $2,500K, managed revenue of $750K per year
Minimum x-border, x-selling of $500K per year