Manager Actuarial Sciences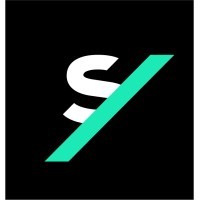 Sia Partners
Antwerp, Belgium
Posted on Tuesday, August 8, 2023
Job description
As Senior Manager Actuarial Sciences, the candidate will report to the Associate Partner and will be responsible for the following tasks:
Consulting missions
The candidate will personally perform and lead consulting missions or projects at our customers, thereby using his/her personal expertise to guarantee the service and quality level that Sia Partners stands for
The candidate will be following-up and steering the consulting work of other consultants
Commercial development
The candidate will participate in developing our market share in Actuarial Sciences in Belgium, and assure that our offers fit the market needs. Therefore, the candidate can count on the existing consulting team and the expertise available in the Sia Partners group.
If necessary, the candidate will support in business development in The Netherlands.
From the Sia Partners office in Brussels, the candidate will play a proactive role in the business development process. This involves prospection, writing and defending proposals and relationship management with customers
Thought leadership
The candidate will develop in depth knowledge of the Belgian and general market.
The candidate will analyze evolutions in business models and sector trends, innovations, etc… to assure good comprehension of the upcoming challenges and opportunities of our customers
The candidate will develop materials expressing this thought leadership and opinion leadership, such as case studies, expertise letters, press articles, etc…thereby feeding our marketing channels and prospection process
Team Guidance
The candidate will be responsible for coaching consultants and steer consulting teams on mission in the Actuarial Sciences business line in Belgium
In return, you can expect:
An international company that gives importance to diversity, inclusion, employee well-being and corporate social responsibilities actions.
A great working atmosphere with friendly and professional colleagues where innovation and entrepreneurship are encouraged
A personal development plan with a regular follow-up as well training opportunities to develop yourself
A competitive salary with great advantages, like mobility budget, hospital insurance, performance -related bonus,...