Senior Manager Sales & Marketing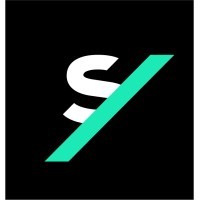 Sia Partners
Marketing & Communications, Sales & Business Development
Amsterdam, Netherlands
Posted on Tuesday, September 5, 2023
Job description
As a Senior Manager in Sales & Marketing, you will play a pivotal role in driving strategy and transformation initiatives for our esteemed clients. Your creative prowess and strategic acumen will be instrumental in resolving our customers' transformation challenges, aligning with our vision of excellence. Joining our motivated team, individuals in this role will contribute to delivering unparalleled value to our clients.
This position supports our expansion ambition on the Dutch market by building relationships with existing and new customers and driving the extension of our offering and assets.
You will have the pleasure of further developing leadership skills by guiding and elevating our talent to new heights.
Your responsibilities will encompass:
Supporting the expansion of our customer portfolio on the Dutch market for Sales & Marketing services.
Supporting the management of a dynamic and highly qualified Sales & Marketing practice, maximizing wellbeing and team performance.
Crafting and executing strategies that transform businesses, maximizing their potential ranging from commercial excellence, Go-to-Market, Branding strategy, e-commerce transformation, (digital) marketing performance, etc.
Collaborating closely with internal global capability teams to ensure the sharing of expertise in building assets and offerings.