Senior Accountant-Contract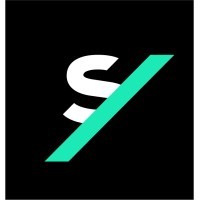 Sia Partners
Accounting & Finance
Posted on Friday, October 20, 2023
Job description
One of our premier clients is in need of a Senior Accountant who will participate in the daily accounting tasks (supported by an offshore team), analyze financial information, maintain complete records while adhering to the standards of our global organization of an entity based in Connecticut. This contractor will actively participate and be responsible for the actuals during the closings with a special focus on balance sheet, non-operating items and taxes. The Senior Accountant will also prepare the tax calculations and tax declarations. This contractor will provide prompt responses to inquiries or complaints of internal & external parties and should be autonomous, proactive and possess strong communication skills.
Location: Stanford or Hartford, CT- Hybrid
W2 Compensation Range: This role's hourly compensation is dependent upon years of experience, education, and relevant certifications.
Project Length: 6 Months Plus
Responsibilities
Responsible for monthly, quarterly and year end closing in coordination with controlling and the offshore team.
Responsible for the closings to be done according US gaps and in time.
Manage tax calculations and declarations.
Prepare analytical reviews and reporting packages for senior management.
Monitoring and reconciliations: bank reconciliation, accounts receivables & payables, fixed asset module.
Expense management - disbursements validation and AP aging analysis.
Assist in financial audit.
Provide ad-hoc project support.