Data Engineering Consultant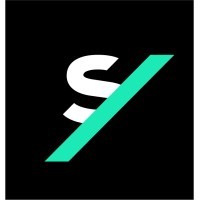 Sia Partners
Data Science
Perth WA 6000, Australia · Perth, WA, Australia
Posted on Saturday, November 18, 2023
Job description
We are currently recruiting for Data Engineering Consultants, specialising in Data and AI to join us in our Digital Transformation and Technology service team.
As part of an international and fast-growing community of 250+ data professionals located in our 8 Centres of Excellence (Paris, Montréal, Bruxelles / Amsterdam, New-York, London, Hong Kong, Middle East), you will be an important member of the data & technology team in Australia.
We are seeking data engineering consultants with the below delivery and technical experience in:
Functional requirements gathering, data design, data modelling and development, enhancing the management and value of data across organisations and markets.
Technical delivery of scalable, efficient and best practice data pipelines, transformations and ETL's using Azure or similar tools.
Data visualisation skills in translating business requirements and metrics into visual reports, dashboards and analytics that provide insight and value to business functions.
Machine learning, AI and statistics, including developing predictive models of decision making, supervised and unsupervised learning algorithms, econometrics, forecasting, quantitative diagnosis.
Understanding of key data governance and management concepts including data quality, master data management, meta data management and data lineage.
Agile & traditional delivery experience in a data and analytics development environment participating in scrum ceremonies, sprint planning and retrospectives.
Development and delivery experience within a consulting environment maintaining client expectation and ethics.
In addition, we are seeking technical experience across all or some of the below:
Strong SQL skills to support data pipeline and data modelling.
Azure, Snowflake, AWS or Oracle data warehousing technologies
Data transformation tooling including Azure Data Factory (ADF), Fivetran, Matilion, Oracle Data Integration, AWS Glue, AWS Data Pipeline or other.
Azure services including Azure Synapse Analytics, Azure Data Lake Storage, Azure Databricks
Analytics tooling including Power BI, Tableau, QuickSight or Oracle Analytics Cloud
Skills related to SSIS, SSAS and SSRS to support traditional data activities.
DevOps and CI/CD to support deployment automation, Azure preferred.
Programming skills in Python or similar
JIRA / Confluence or similar agile tooling experience
Commitment to ensuring projects are delivered beyond expectations, this role is supported through active coaching and mentoring which provides a platform for growth and progression.
The fresh perspectives you create will help challenge the status quo and introduce new ways of thinking. You will work with others to develop workable, pragmatic solutions and provide a lasting impact by transferring knowledge and building long-term capability for clients.
Bring your ambition and expertise to work with iconic organisations in the resources, energy transport and logistics, health and life sciences, tourism, financial services, government, utilities and not-for-profit sectors.